Specifications
Keyboard Size:
11.6" x 4.5" x 1.7" inches
29.7 x 11.4 x 4.3 cm
Case:
60% Anodized Aluminum case
PCB:
ABM641 hot-swap PCB with RGB (5 pin & 3 pin)
Stabilizers:
Custom-made stabilzer
Plate:
Fiberglass plate
Switch:
Gateron yellow
Keycap:
XDA Profile PBT Dye sublimation keycap
Switch Transmission Speed:
0.01 ms
Battery:
2000 mA Rechargeable lithium battery
Mid-layer:
Double PCB case foam
Cable Type:
Type-C
C641 Mechanical Keyboard
Artwork On Your Desktop
What you need to configure is not only a feature-rich mechanical keyboard, but also an artistic desktop decoration.
You will be surprised to find that it can adapt to any usage scenario and color matching of any style. Work with you, play with you, give you everything you want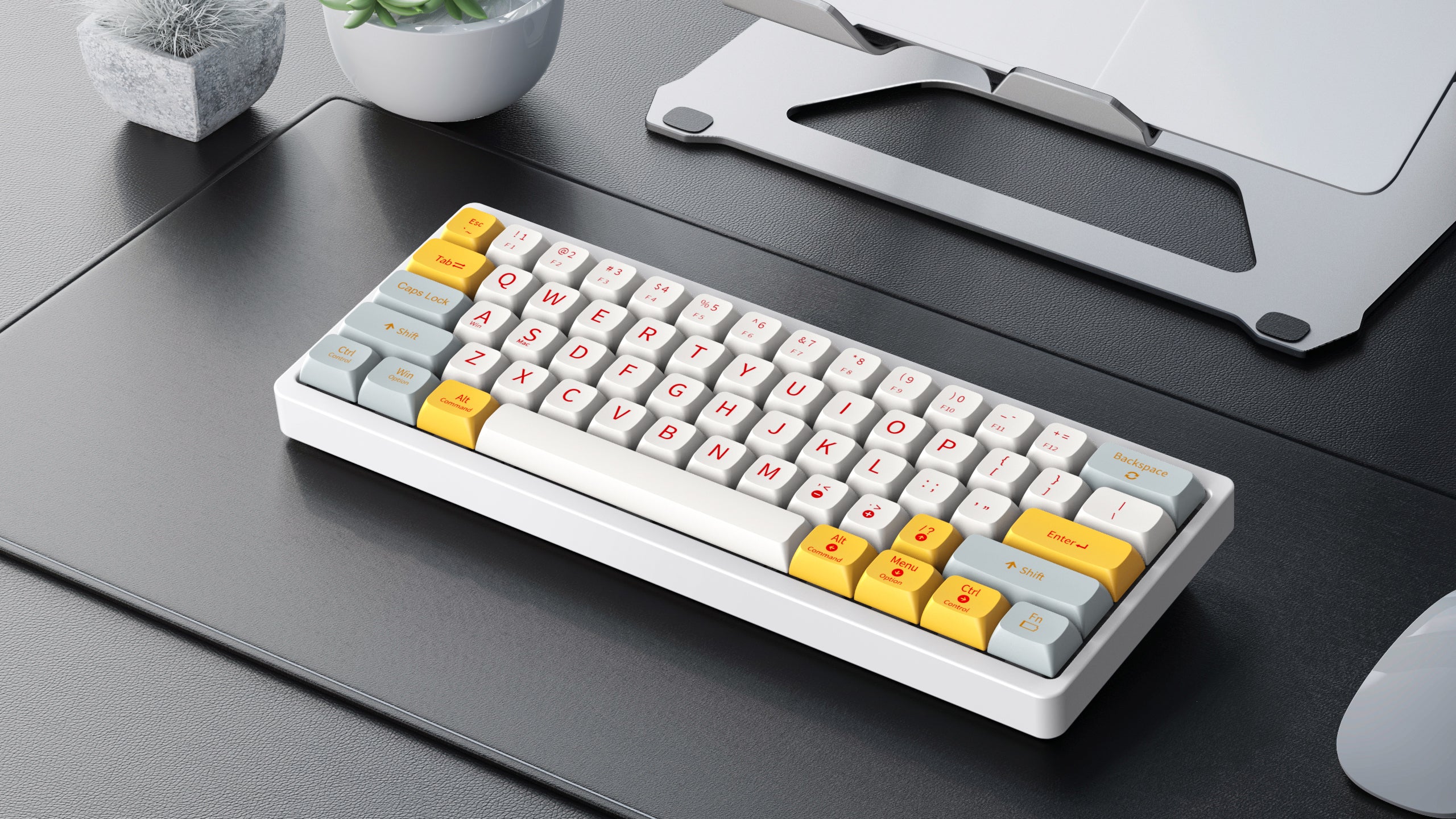 Extend Your Ultimate Comfort
We are committed to using the most exquisite craftsmanship and the most advanced technology to bring you extreme experience and will continue it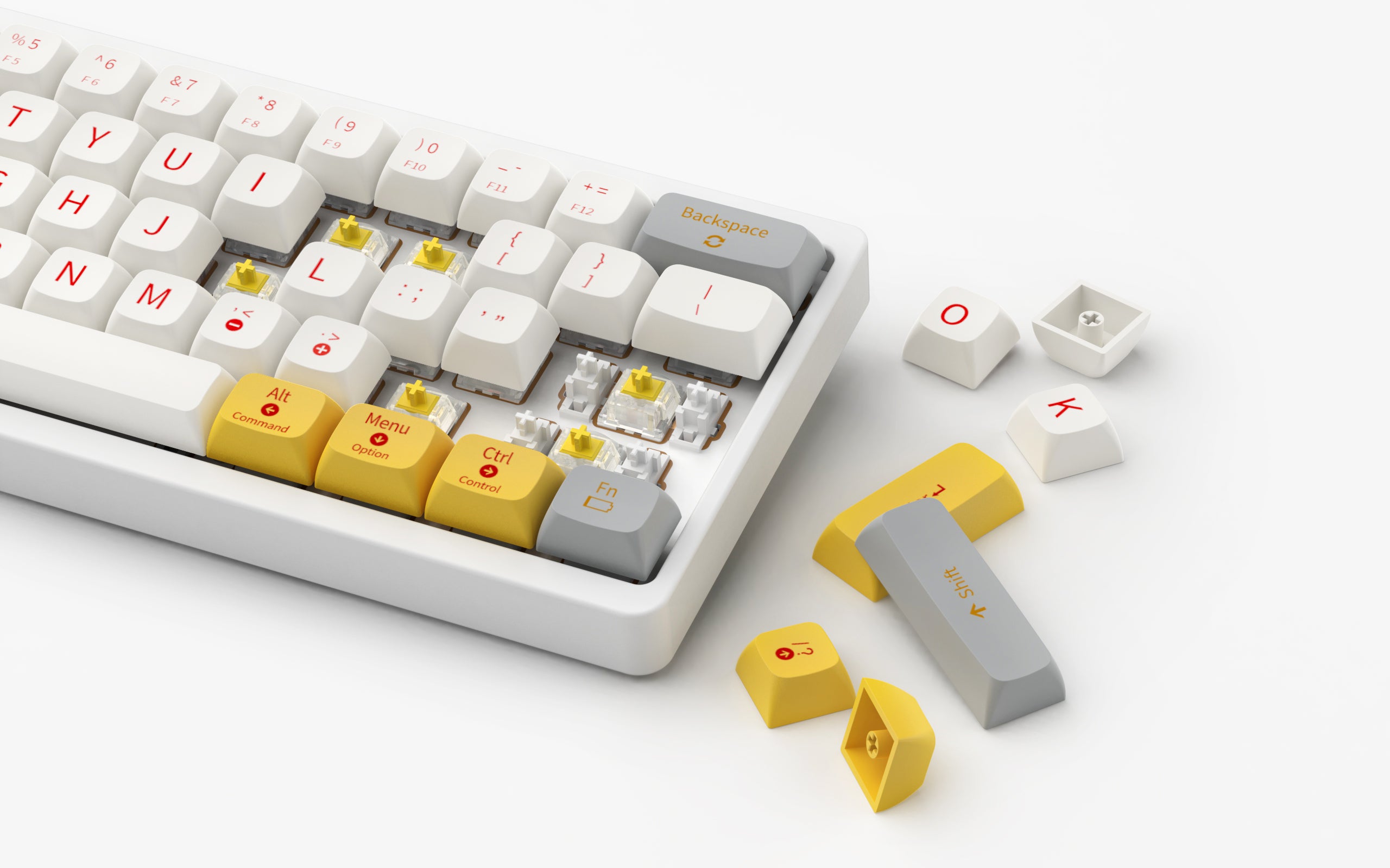 Five-sided Dye-Sublimation PBT Keycaps
With high-quality PBT material and an anti-grease coating, excellent typing feel, and not easy to grime buildup. The Dye-Sublimation technology allows the color to penetrate the keycaps for a ten-year lifespan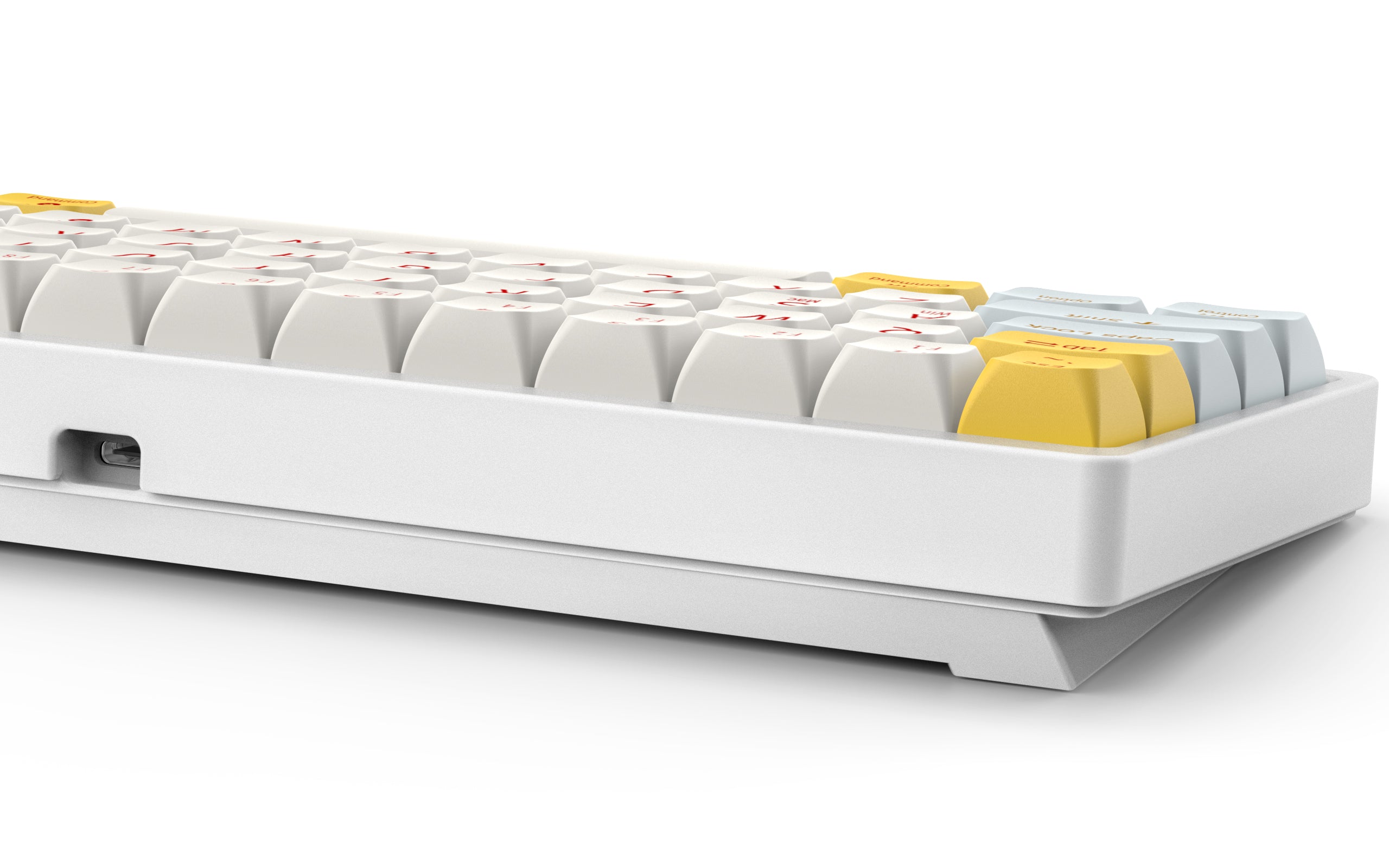 Anodized Aluminum outer case
The anodized aluminum outer case and industrial-grade processing design provides a classy look and feel, more stable, and allows you to trust it without hesitation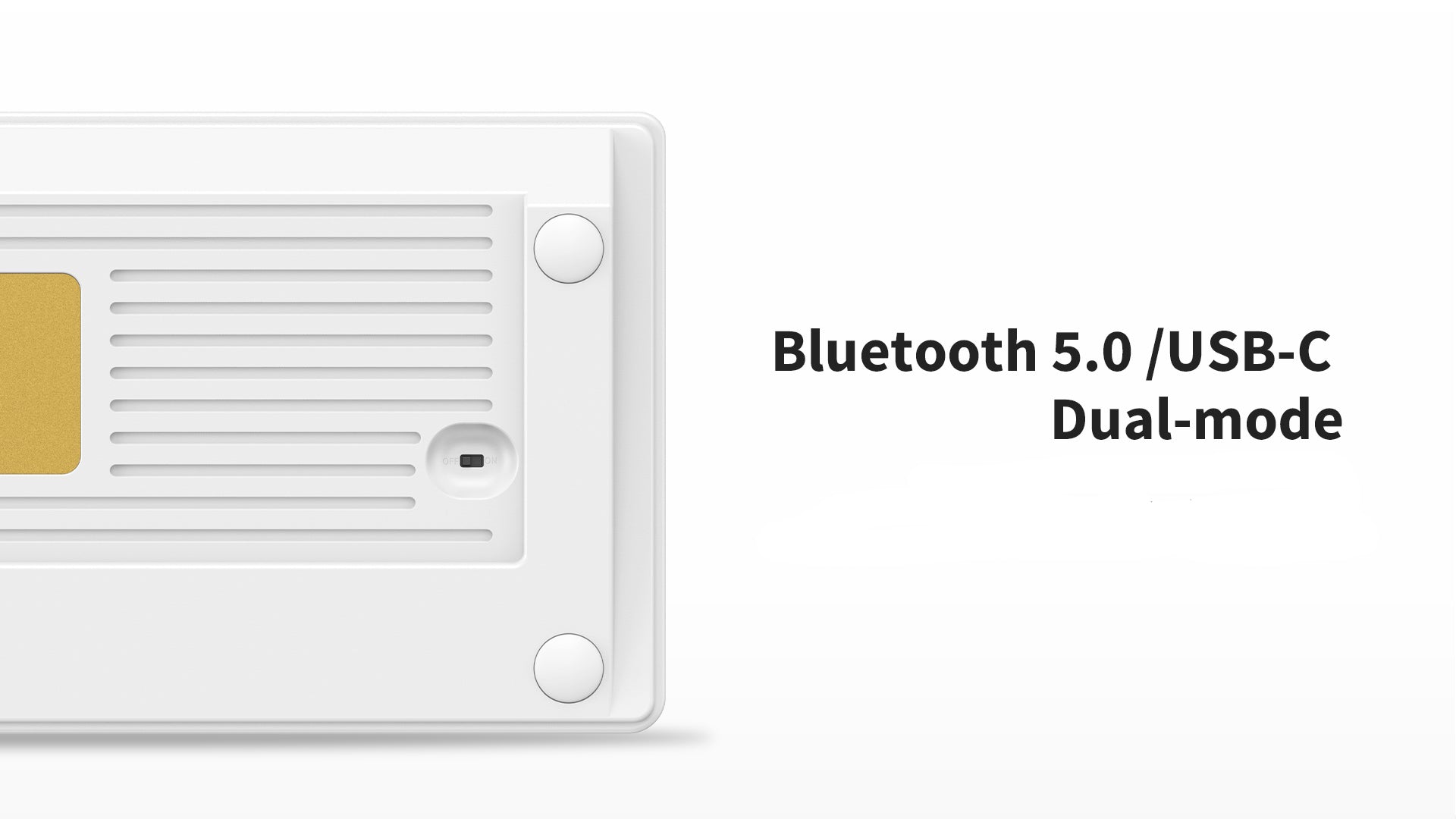 Ultra-low power consumption, long-range operation
Compatible with Win, Mac, IOS, and Android operating systems. Bluetooth 5.0 technology for lower power consumption and long-range operation. Support multiple connection profiles to save settings for up to three devices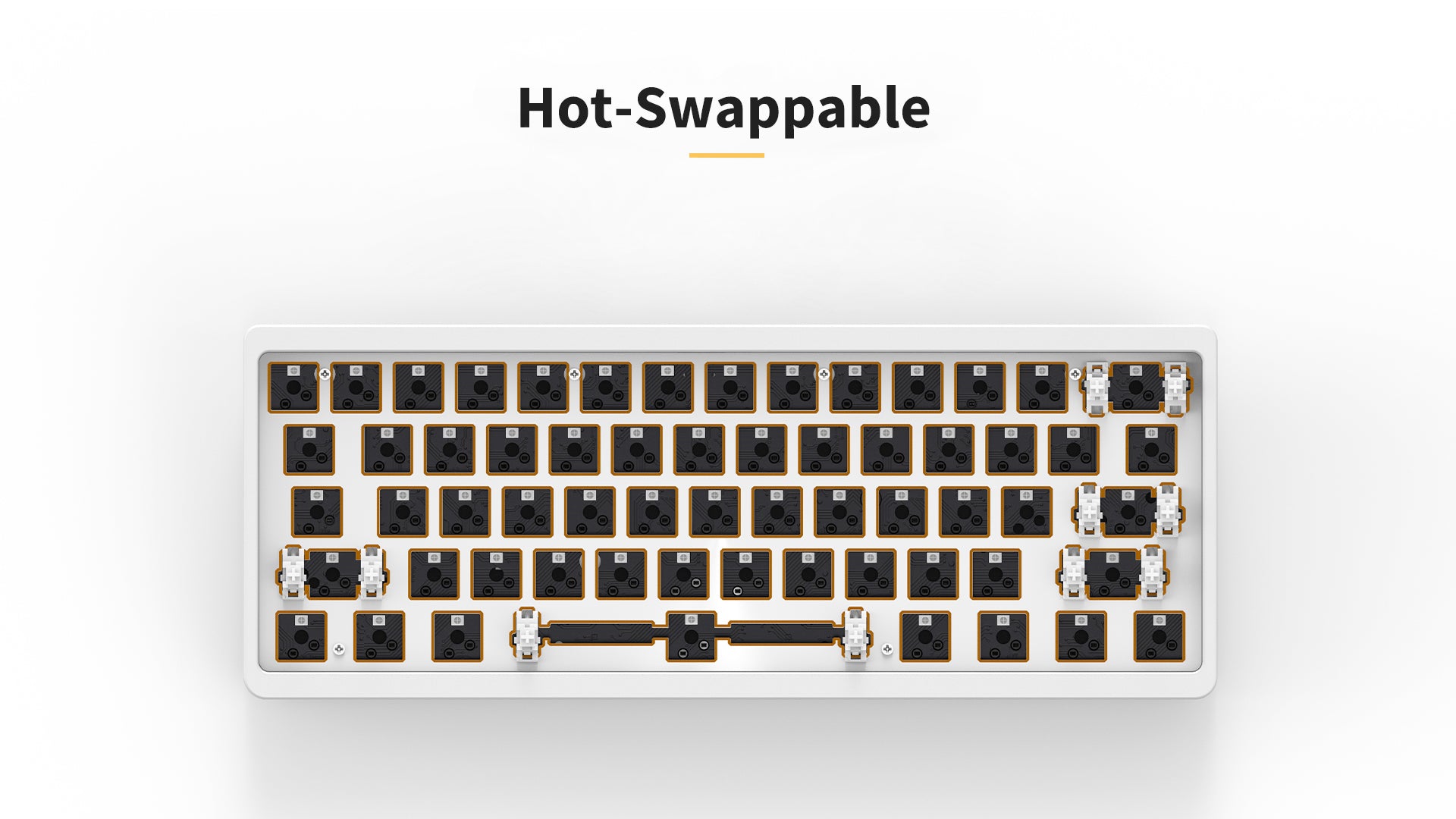 Fully modular & Hot-Swappable
Hot-swappable sockets on the PCB can easily install switches, skipping the soldering procedure.Compatible with 3- pin and 5- pin switches.Adopts high-quality stabilizers, all stabilizers were pre-lubed
Every part we take seriously
The most classic products come from the ultimate pursuit of each component.
C641 uses Gateron Yellow Switches, which are all pre-lubed already.
The solid and flexible fiberglass plate can resist deformation.
Immersion gold PCB is anti-oxidation, has a longer life, has more substantial conductivity, and dramatically improves the transmission speed.
And more important is we use a double EVA insulation layer to play a better role in shock resistance, moisture resistance, non-absorbent, etc.,
giving you a quiet, stable, and safe experience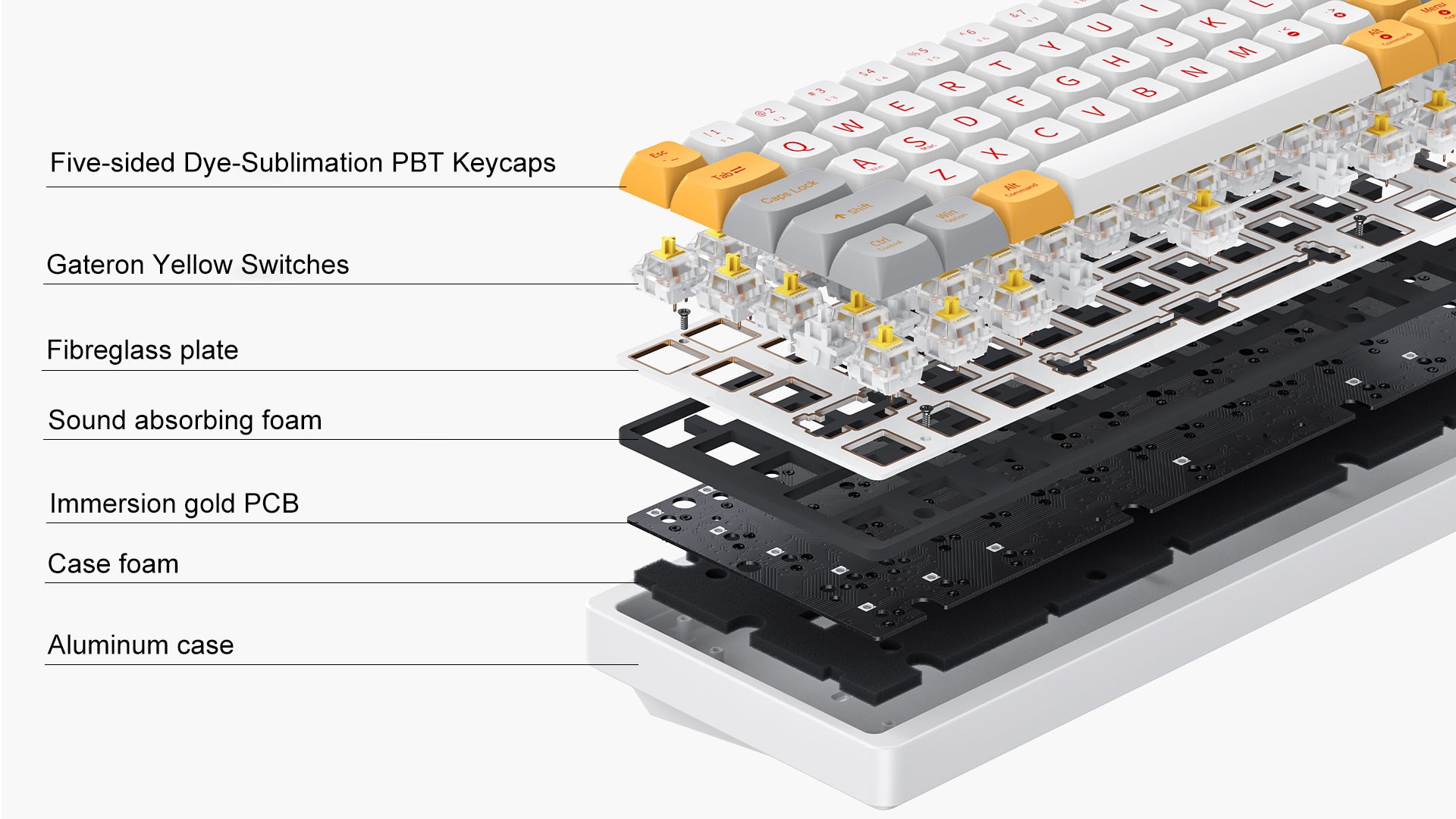 Programmable Layout & RGB dances with music
We hope to support your customization to the greatest extent possible.
A programmable layout allows you to program macros and customized keymaps, so you can easily fine-tune your keyboard for gaming, work, or play.
You can also let your keyboard dance with your music If combined with our powerful music rhythm software. Please enjoy the splendor of the night!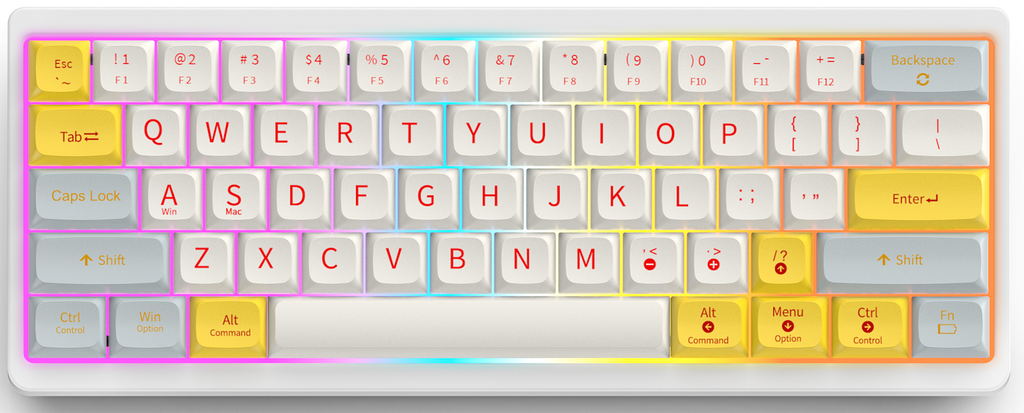 Static and animated RGB lighting effects support up to 16.8 million different colors
RGB dances with music
Here is a musical place waiting for you to open!music RGB lighting effects will dance rhythmically with music when you connect the driver to play music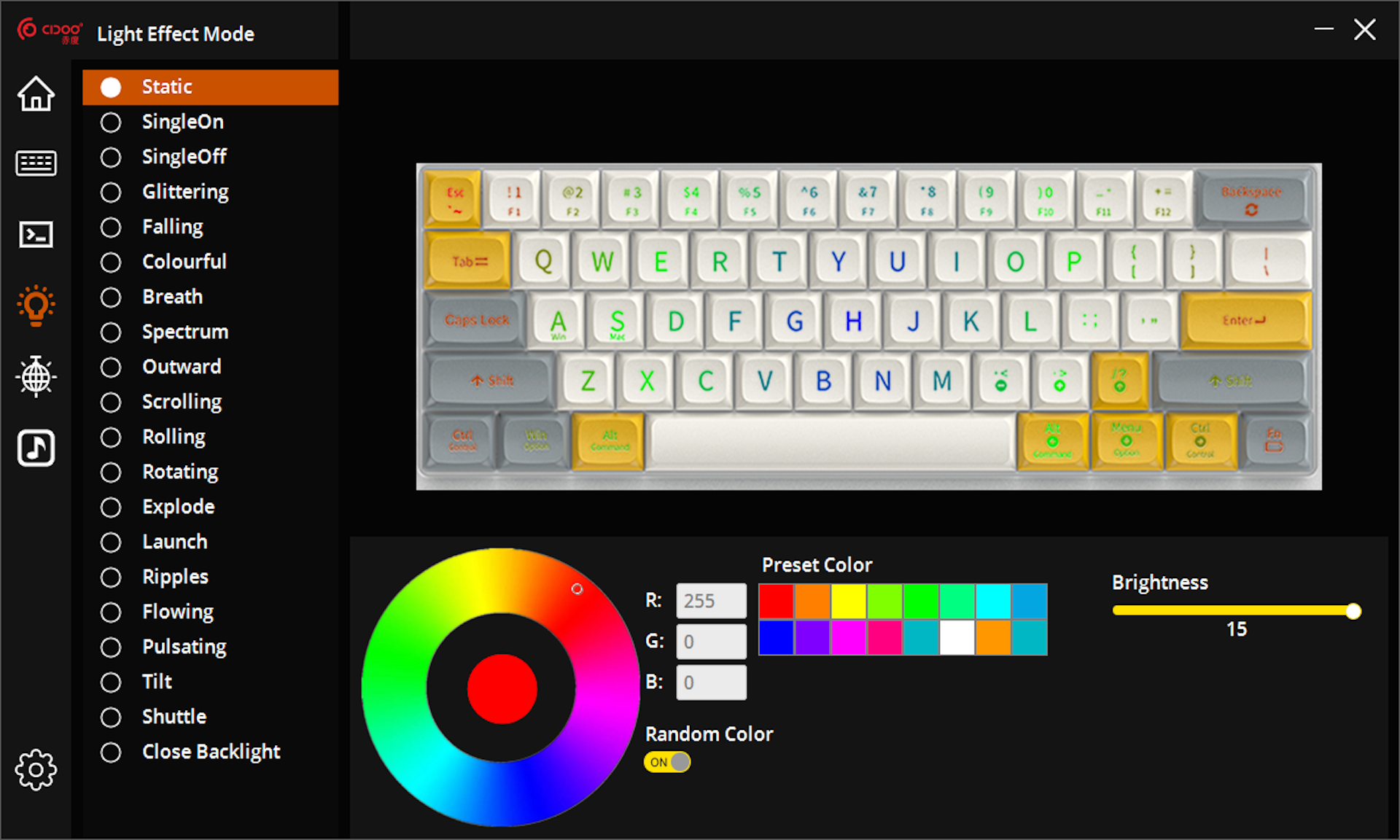 18 different RGB lighting modes
FN+I = Static, Single-on, Single-off, Rotate, Scroll, Roll
FN+O = Fall, Colorful, Glitter, Ripples, Explode, Launch
FN+P = Breath, Outward, Spectrum, Pulsate, Flow, Tit
What's in Package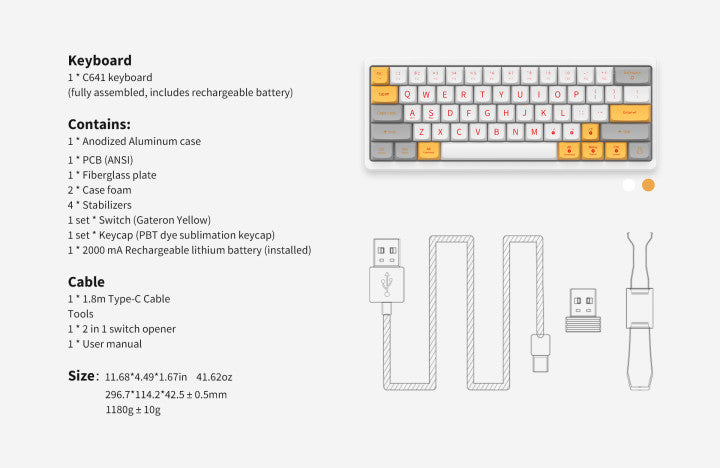 Dear friends,

You probably already own many mechanical keyboards when you choose to buy the C641.
We hope it can be the unique classic of all your keyboards.
After several years, when you take it out, it can still retain the heartbeat you had when you first saw the C641.
If it is lucky enough to be your first mechanical keyboard, we believe that it will live up to your expectations.

Regards,
CIDOO