Specifications
Keyboard Size:
14.2" x 5.2" x 1.7" inches
36.0 x 13.2 x 4.3 cm
Keyboard Weight:
1.0kg

Switch:

TTC / Gateron / Kailh 
PCB:
TTC hot-swap PCB with RGB (5 pin & 3 pin)
Stabilizers:
Custom-made stabilzer
Keycap

KDA Profile Five-sided PBT Dye sublimation 

Knob material
Metal Aluminum
Switch Transmission Speed:
0.01 ms
Battery:
3000 mAh Rechargeable lithium battery
Mid-layer:
Double PORON case foam
Cable Type:
Type-C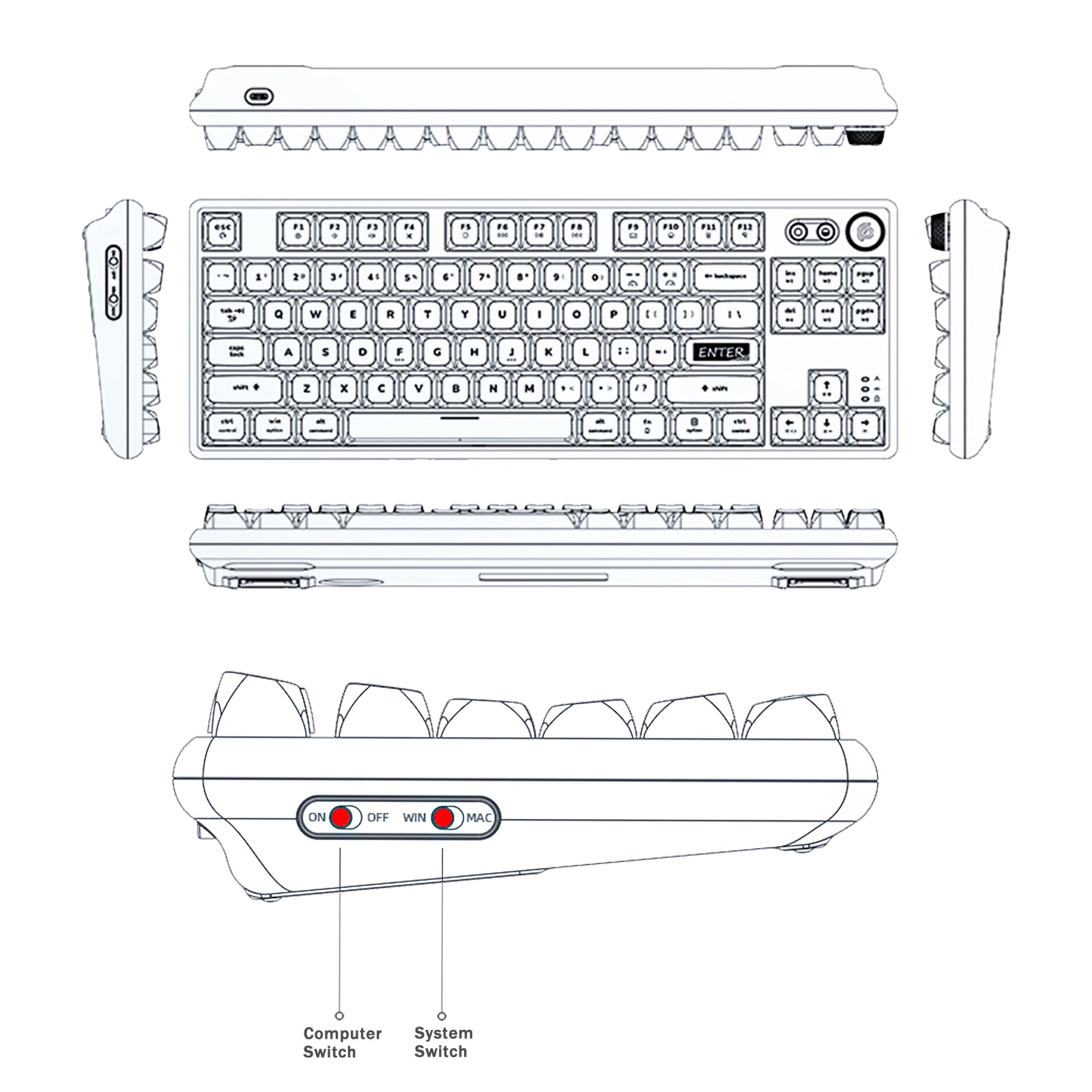 ABM084 Mechanical Keyboard
Classical inheritance
It is a mysterious force with enormous energy.
It follows the unique structure of the CD702s with knobs, and the smooth hanging waist design and bold contrasting colors may make you unforgettable.
We've made sure to imagine the comfort while continuing to keep the fun of being bold and innovative.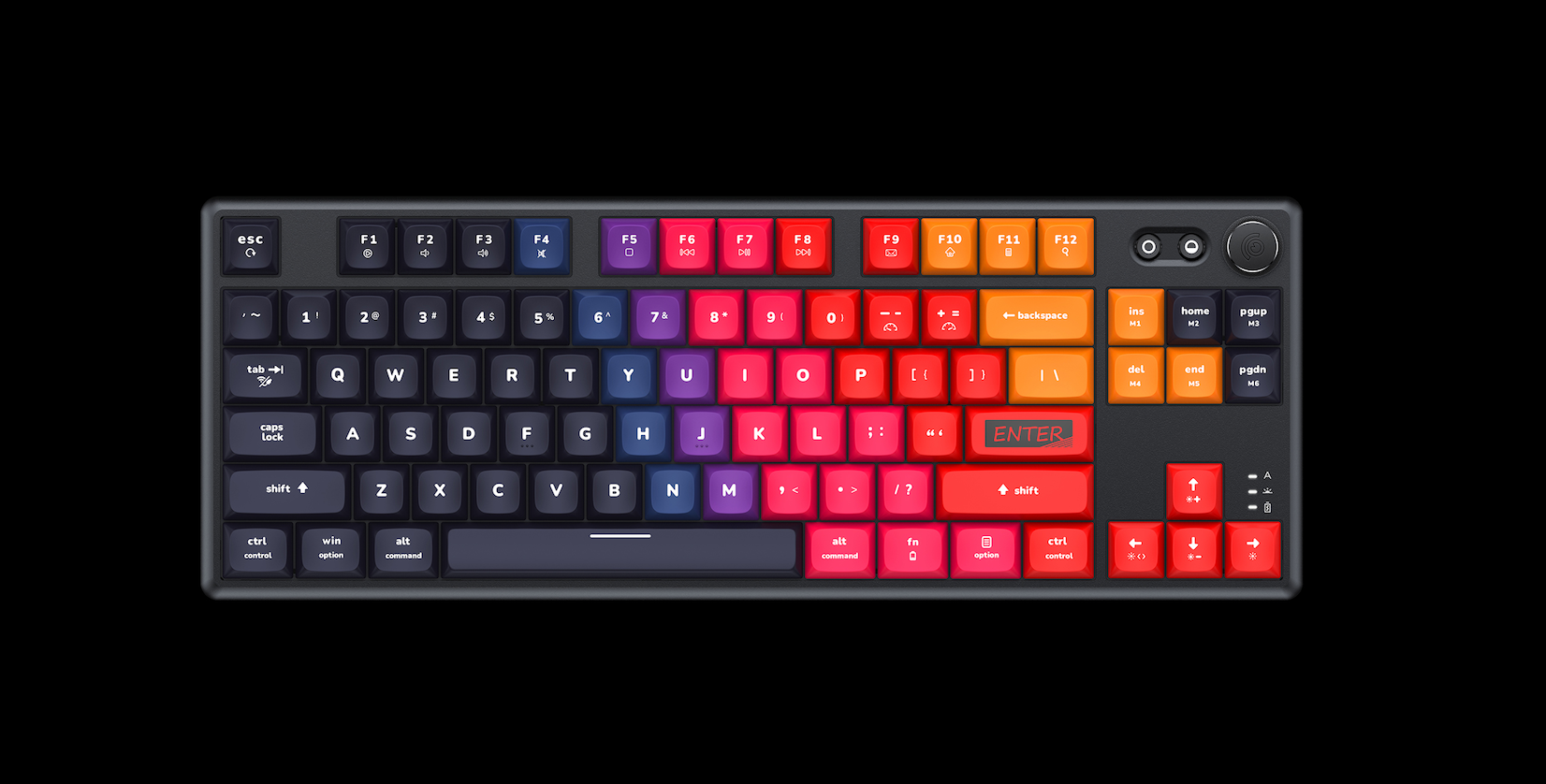 Extraordinary Internal Configuration
Configuration is the core and soul of a mechanical keyboard, and we show its unique temperament by delivering our ingenious configuration solutions.
Engineers simulate innovative experiments in cavity silencing, perfectly integrating technology and sound design.
Both the bottom and the core cotton are made of PORON cotton. After careful calculation, the size selection is suitable for the inner structure species, and the sense of hearing is truly sublimated.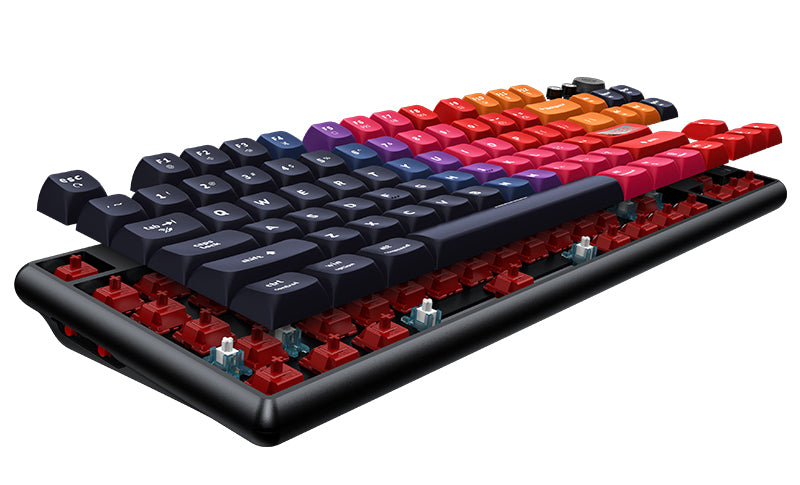 KDA Profile
Five-sided Dye-Sublimation PBT Keycaps (TTC only)
Made of high-quality PBT material and oil-resistant coating, the typing feel is excellent, and it is not easy to accumulate dirt. Five-sided Dye-Sublimation technology allows five colors to penetrate keycaps simultaneously for up to ten years of life.
Carefully calibrated pre-lubed stabilizers
For higher playability, the special keys are carefully debugged and feel silky. Tension-rich satellite axes color application, ingenious polishing of materials and craftsmanship, and excellent presentation of technical specifications.
We provide six kinds of TTC switches for you to choose.
The highest configuration version adopts TTC pre-lubed mechanical switch with a TTC hot-swappable sockets with 10,000 hot-swap times (most of the other seats only support 1000- 2000 times).
It is all based on our desire to give you a more durable mechanical keyboard.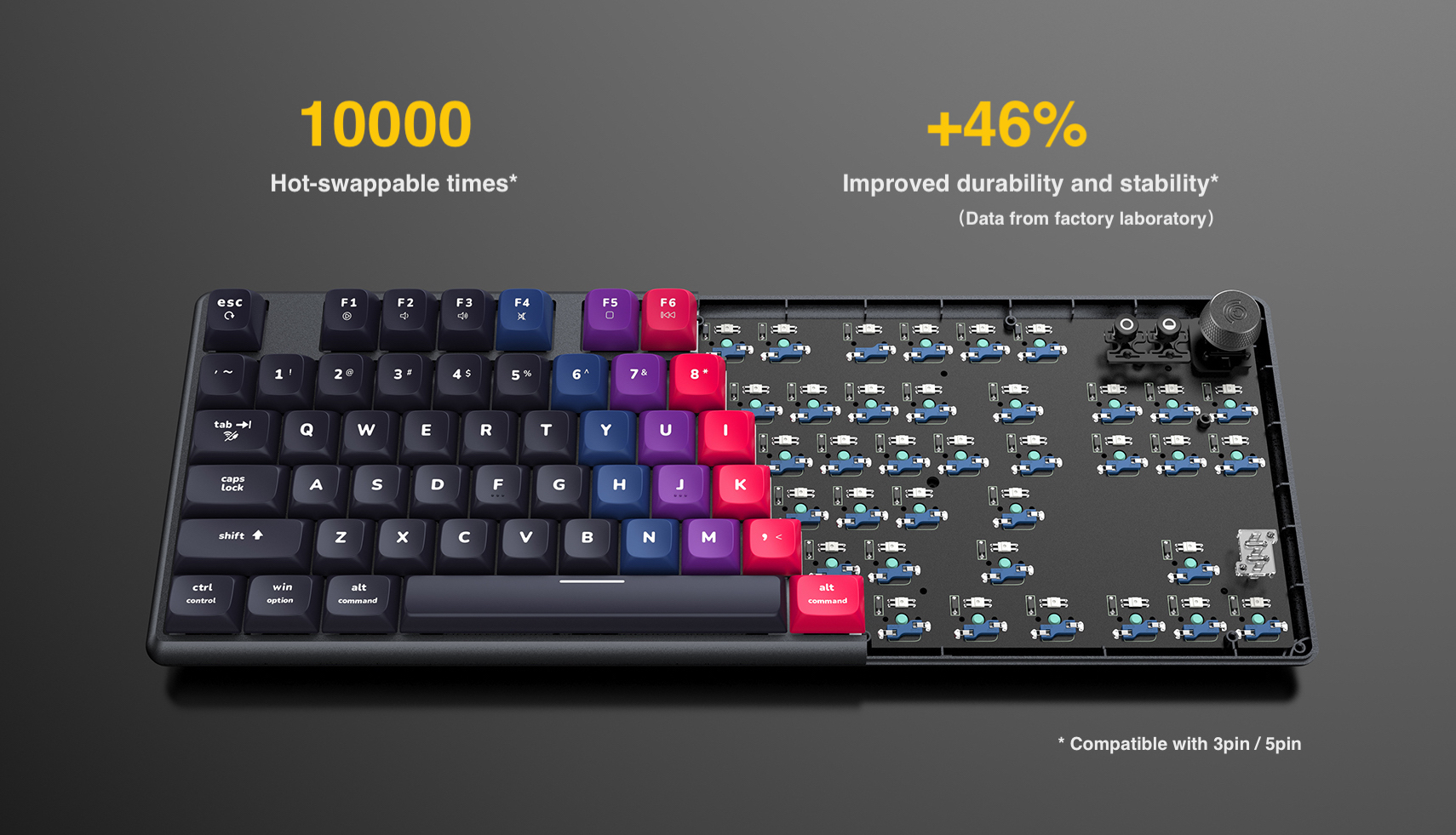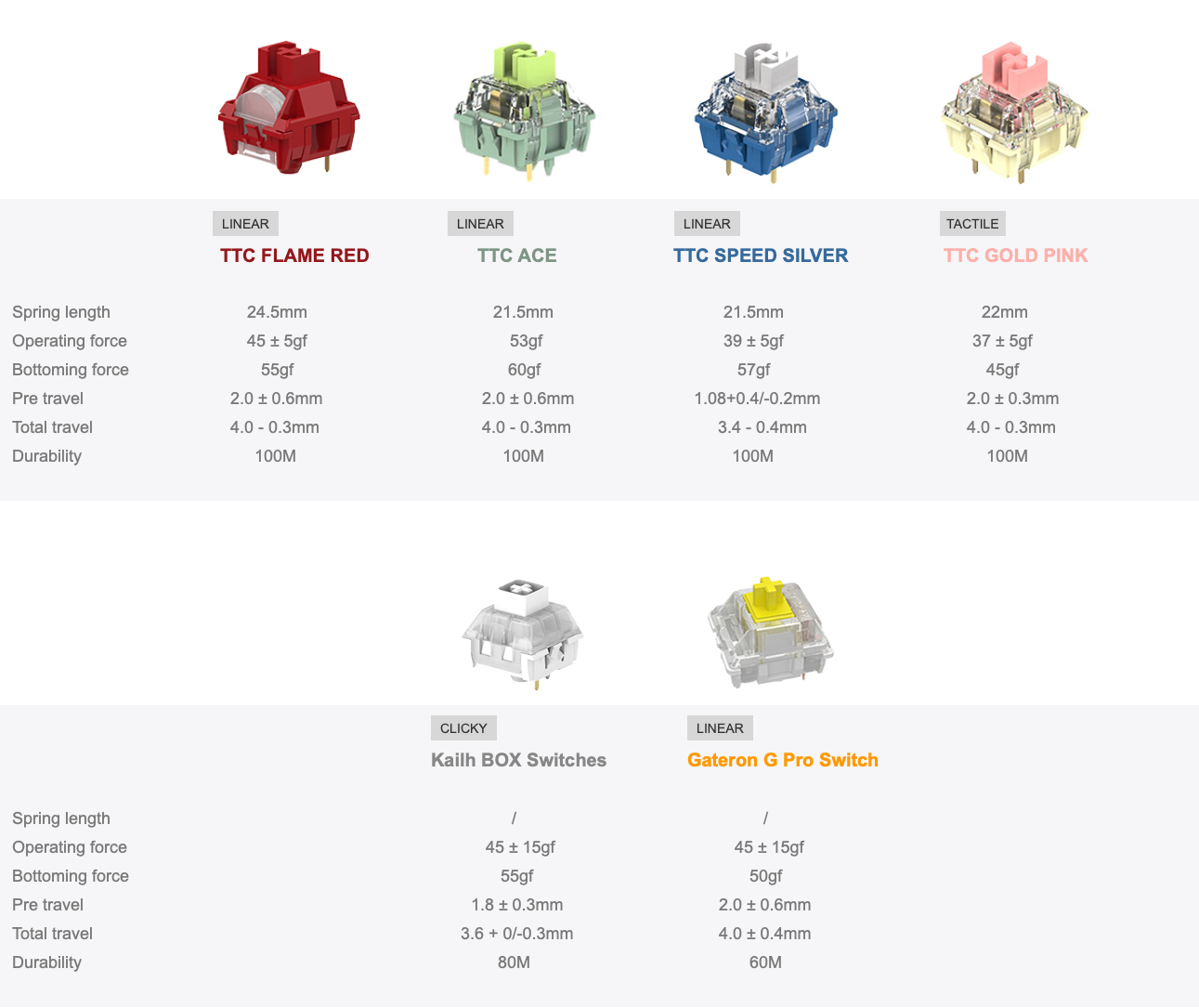 Programmable Layout & RGB dances with music
We hope to support your customization to the greatest extent possible.
A programmable layout allows you to program macros and customized keymaps, so you can easily fine-tune your keyboard for gaming, work, or play.
You can also let your keyboard dance with your music If combined with our powerful music rhythm software. Please enjoy the splendor of the night!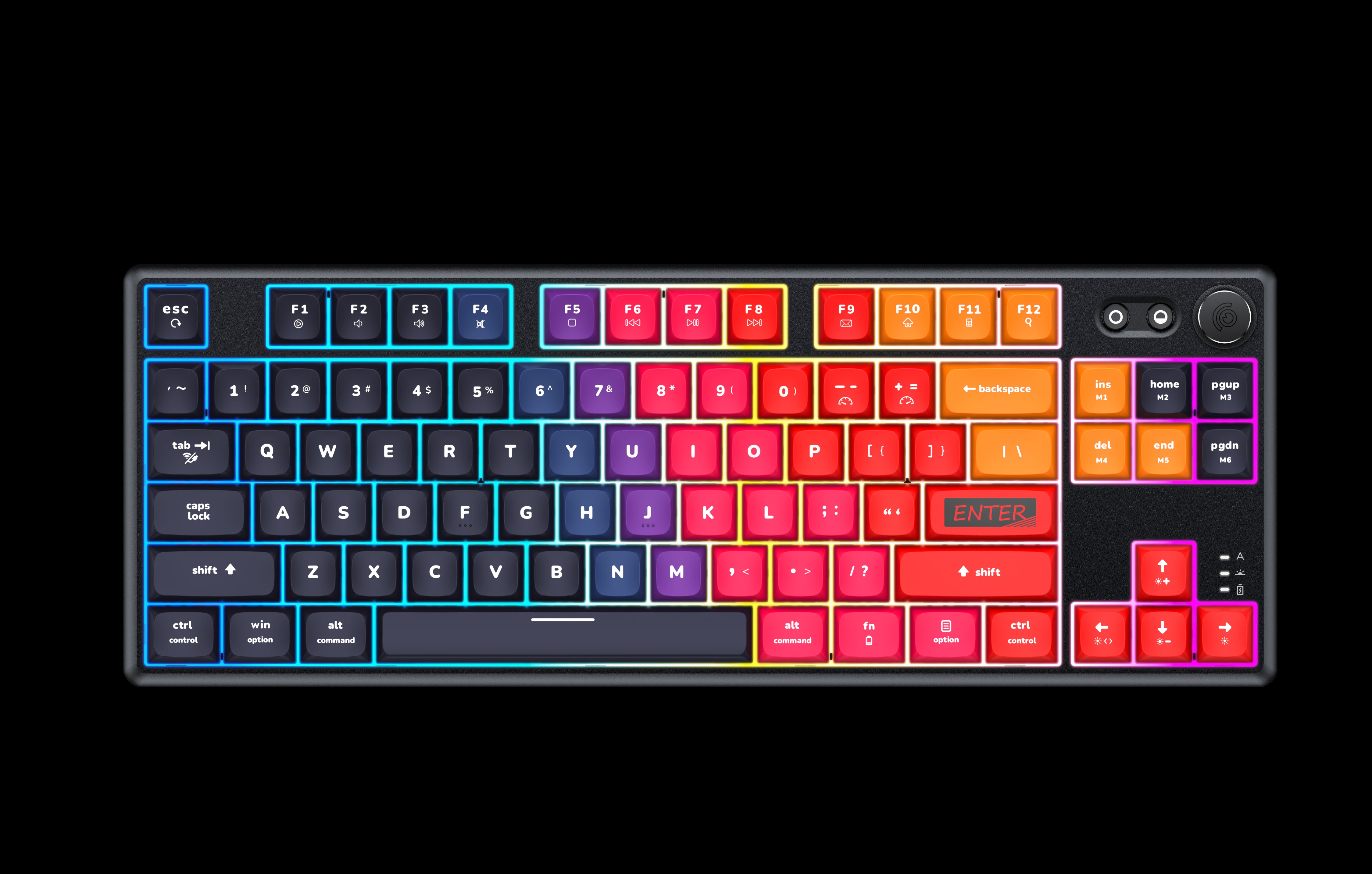 18 different RGB lighting modes
FN+I = Static, Single-on, Single-off, Rotate, Scroll, Roll
FN+O = Fall, Colorful, Glitter, Ripples, Explode, Launch
FN+P = Breath, Outward, Spectrum, Pulsate, Flow, Tit
Keyboard disconnect
The display of the driver will be grayed out
when your keyboard loses connection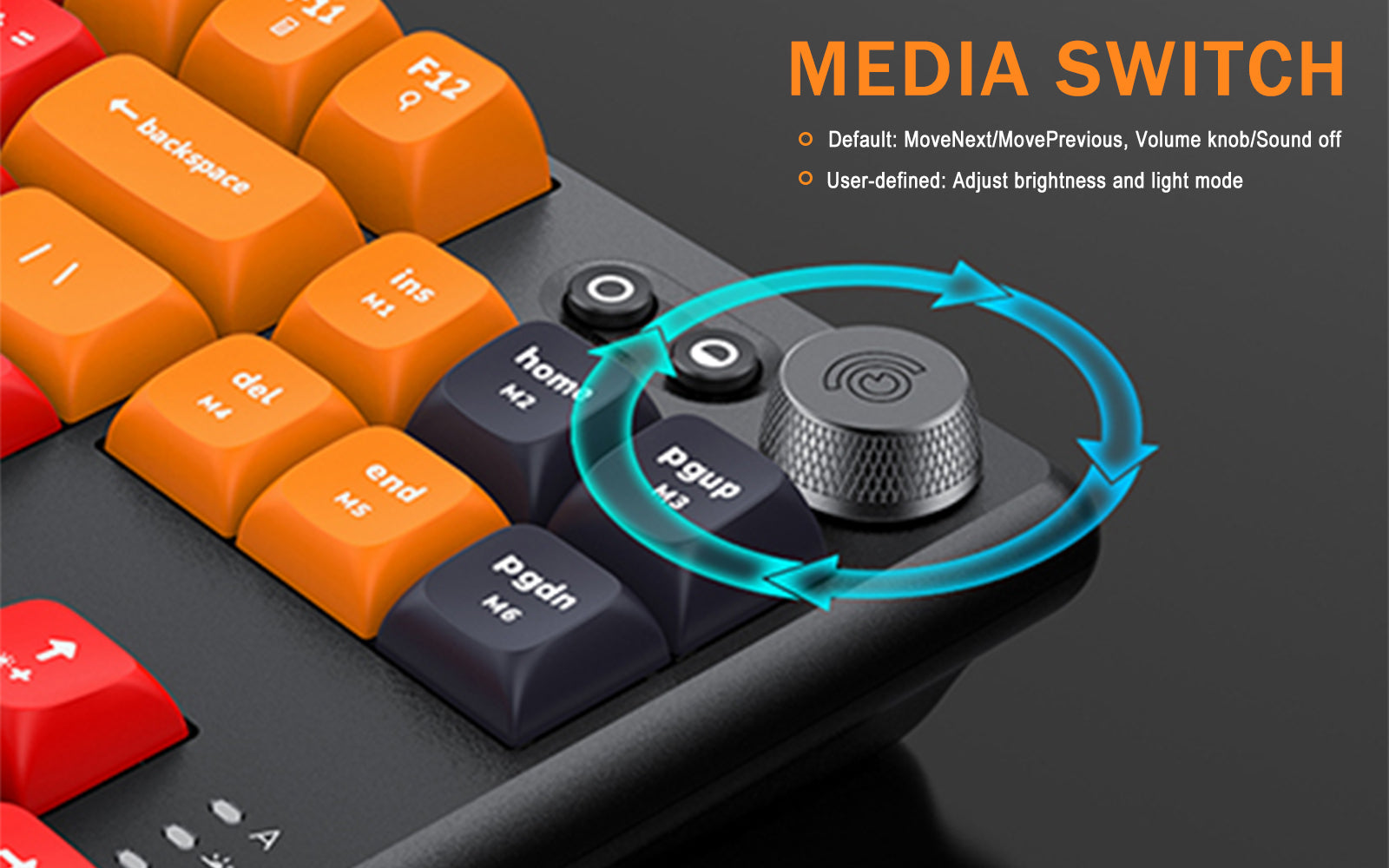 Quick Tact Switch + Dual Mode Aluminum Knob
• Default:MoveNext/MovePrevious, Volume knob/Sound off
• User-defined:Adjust brightness and light mode
Dear friends,

We consistently insist on doing original products to satisfy your ultimate experience.
To continue the spirit of daring to create, we created this one-of-a-kind product dedicated to taking it to the next level.
We can create together; the game has started!

Regards,
CIDOO